From an Interior Designers Library
What do we want when choosing a sofa? What do we need to consider? Answer – Comfort, number of seats, scale, back, seat and arm height, legs, feet or plinth, colour, texture, maintenance and how it will sit in the space.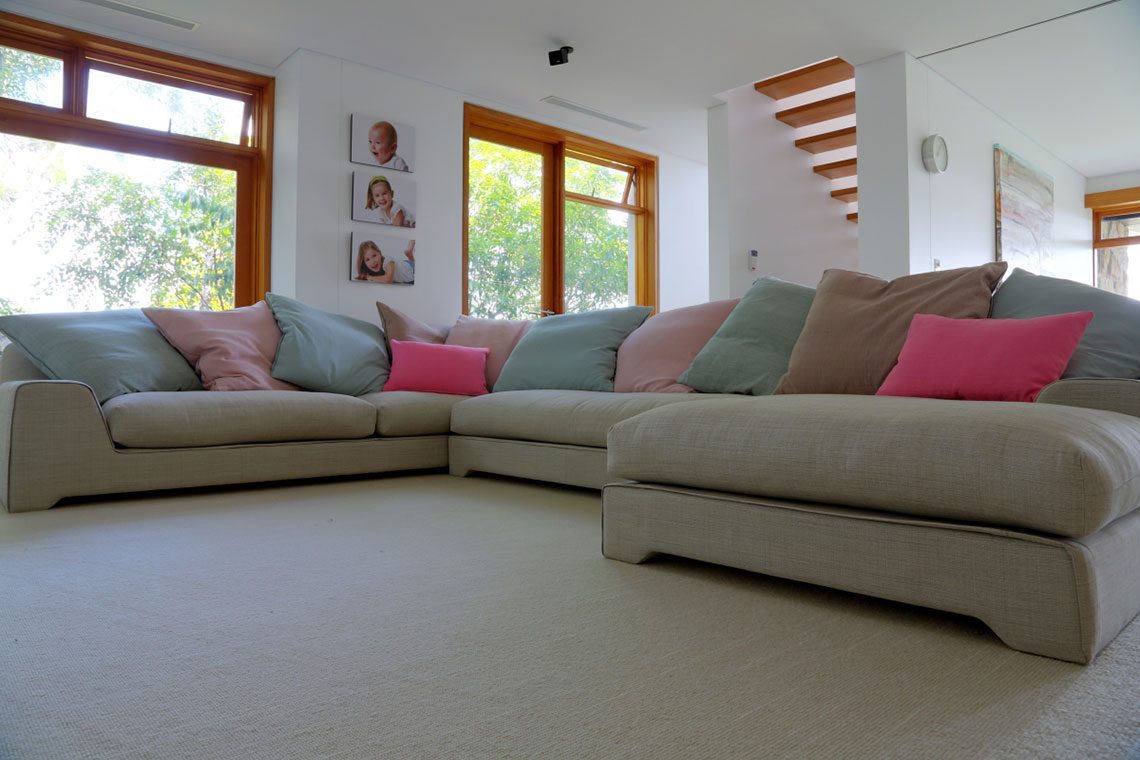 Jardan 'Vista'
The depth of this piece is perfect for the family to crash out and watch a movie on.
Fanuli 'Grace'
Simple, classic proportions. Interest is added with a custom plinth to compliement the joinery and the subtle use of two different colourways in the same fabric. The brief was 'white sofas' but the darker seat and back cushions made it more practical for the family.
B&B Italia 'Ray'
The stitching detail is in keeping with the crafted approach carried throughout the interior refurbishment.
Roche Bobois 'Theoreme'
It has the aesthetic low lines and the versatility to have a high back. Make the sofa a focal point with a clash of pattern and colour.
Matthew Hilton 'Hepburn'
This stylish sofa seats four comfortably in the formal living room, with integrated side tables and elegant legs which create a lighter feel in a smaller space.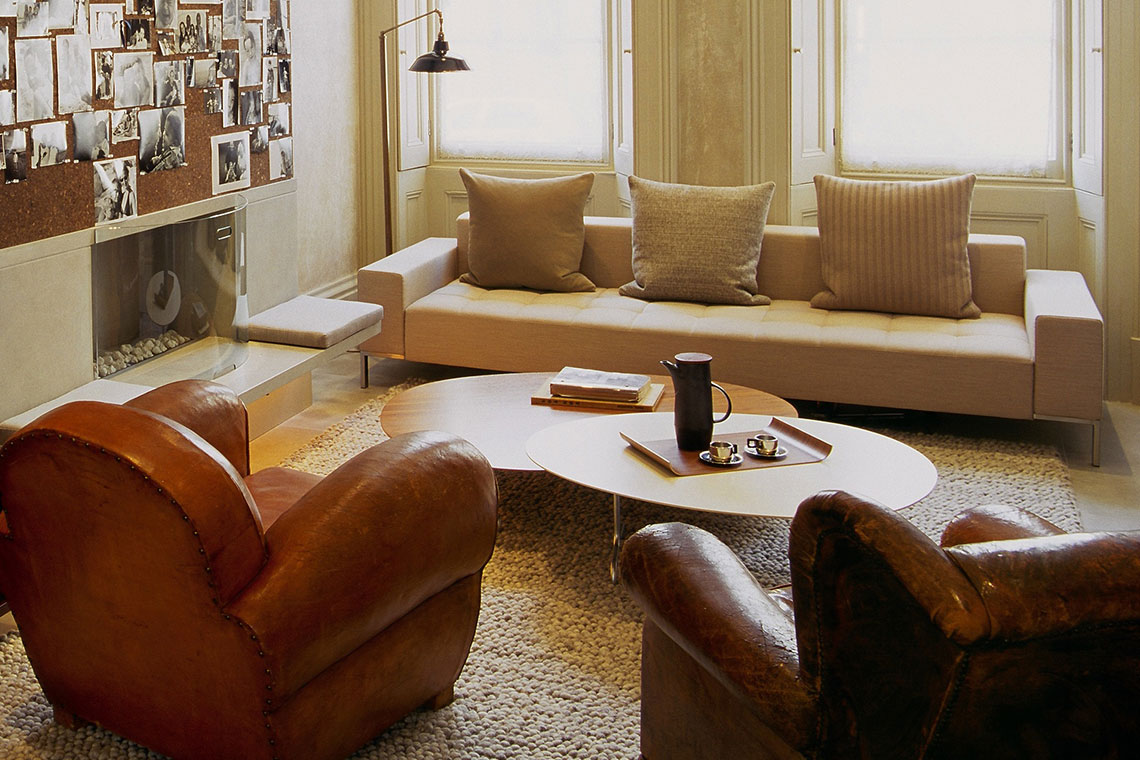 Zanotta 'Alfa'
A contemporary feel is created by the juxaposition between the high ceiling and low sofa. Constructed with foam, rather than feather, there is no constant fluffing up, it retains a smart appearance so is perfect low maintenance for family life.